Panasonic & Plasmon Optical Disk Conversion Transfer Data Recovery PD Cartridge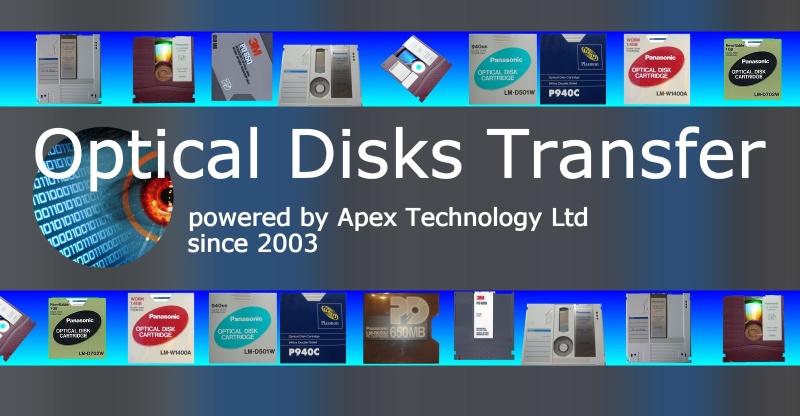 Panasonic & Plasmon Optical Disks Transfer, Conversion and Data Recovery
Panasonic LM Optical Disks need converting? Our friendly team is happy to help transfer your Panasonic LM Optical Disks Cartridges and Plasmon P Optical disks. Data Recovery and File Extraction can be undertaken on WORM Write Once and ReWritable discs.
Below are common model numbers we see, however just contact us if your discs are not listed.
LM-D500
LM-D500W
LM-D501
LM-D501W
LM-D702W
LM-R1400A
LM-W1400A
LM-R1500A
P201
P470C
P940C
P942
P1400C
P1402
P1002E
P1500E
PD650
LM-R650J
LM-R650E
OC-900
Disk capacities were 200MB single sided, 470MB/Side, 500MB/Side 700MB/Side 750MB/Side 200MB 470MB 650MB 940MB 1.4GB 1.0GB 1.5GB, 940 MBytes, and were available as WORM (Write Once) , ReWritable. The disks were commonly used in Magstore, Storage Dimensions, Reflection Systems and IBM 3363 WORM Write Once Optical Disk Cartridge, and usually appear as DOS, WIndows and Apple Macintosh filesystem drives - even though in reality the raw data on the disk is encoded and won't mount normally. They have been used in a variety of medical CT, PET, MRI scanners, document scanning systems, document management system, electronic filing cabinets, often using encoded filesystems meaning they appear corrupt / faulty or won't read or mount under Windows / Dos / Unix without special decoding. Fortunately for you, extracting the files is not a problem for us!
Panasonic LM Optical Disk Cartridges
LM-R1400A, LM-W1400A, LM-R1500A, LM-D500, LM-D500W, LM-D501, LM-D501W, LM-D702W. The discs were available as WORM and Rewriteable.

Plasmon P Optical Disk Cartridges
P201, P470C, P940C, P942, P1400C, P1402, P1002E, P1500E. Plasmon Motheye, WORM and Rewriteable discs were made, but no longer being produced.

PD650 DiskPD Cartridge
LM-R650J LM-R650E PD650 by Panasonic, Imation 3M.

Storage Dimensions OC Optical Disk Cartridges
Part Numbers OC-900 WORM and Rewriteable discs.

What is a WORM Optical Disk?
Panasonic and Plasmon make WORM disk. This is a disk that can only have each sector written to one time. WORM stands for Write Once Read Many. The advantages is that for archive purposes, it is useful to have a disk that can't be overwritten. This is particularly required where disk store legal evidence, company accounts, scanned documents, receipts, billing systems, tax systems.
Disadvantage of WORM media
However WORM disks are not suited to all environments. In particular they are quickly filled up in applications that read write and delete files regularly like many none archive system like a word processor. that WORM nature is achieved by assigning new sectors on the disk to accommodate changes to the data as time goes on. It then uses a linked list to piece together the most current sectors allocated to a file. So for instance if you were re-editing a word document or excel spreadsheet, then every change would be allocated a new sector. In this way even a small regular change to one document will start to fill up the whole disk, and when full, they often appear corrupt to the reading system, and then won't mount properly, depending on how good a job the WORM management software had been doing.
Advantage of WORM media
An advantage of the WORM system is that if the software keeps track / history of changes. Depending on the WORM disk driver software management system you can roll back the state of the disk to when it was first used, so you can see changes to documents over time, and the file's history is preserved as evidence. Therefore the disk can be read backwards in time and data recovered from any point in time of the disks history.
Optical Disks and difference to MO disks
Back in the 1990s we found that all Optical disks storage systems are created equal - until you come to the world of Panasonic (Matsushita Electronics/ Matshita). Typical of this time, each computer vendor was trying to become the Standard and enjoy customer's locked into their eco-system by using proprietary filesystems, and encryption. As no data recovery engineer has ever said ... especially when dealing with old hardware, "The great thing about Standards is that there are so many of them". From a brief glance they look like standard Magneto Optical disks, however they are slightly thinner with different notches and holes in the case which are used by the optical drive to identify the disks.
Reading Pansonic and Plasmon Optical Disk Cartridges and Worm filesystem
The IBM CRL2 CRL3 and Corel cpk WORM file system does not show up directly under windows or dos, or Apple Mac HFS computer systems. The sector size is 1024 bytes meaning for it to be interfaced with Macintosh, DOS or Windows computers of the era some software translation was involved to make it appear like a FAT / DOS / Windows or Apple Macintosh hfs formatted disk at 512 bytes/sector. -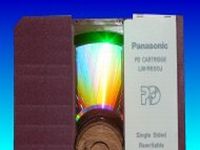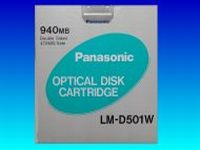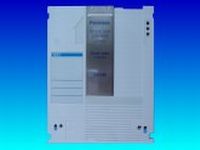 PD 650 MB Cartridge by Panasonic Imation LM-R650J LM-R650E 3M PD650 Transfer
A disk that is frequently categorised as a DVD-RAM or MO disk, however it is different since they were recorded using Phasewriter Phase Change Dual. They were produced by Panasonic and 3M Imation during the early 1990's as a pre-cursor to the DVD-RAM.
They were not widely popular and were only in production for a short time. Macintosh used a CD­ROM caddy cartridge to allow normal CD disks to be read in a PD Drive. However a CD drive could not read a PD650 disk.
We can transfer data files from the Panasonic PD Cartridge Cartouche LM-R650J, 3M PD 650 and LM-R650E Single Sided Rewritable 650MB optical disks to say a regular CD for use in a Windows PC Computer or Apple Mac.
See our CD DVD DVD-RAM recovery and file data transfer section.


Typical Disk error messages

Disk not Formatted error.
Disc not Formatted error.
Please insert a disk
Abort Retry Ignore
Disk unreadable
Do you wish to format this disk


Optical Disk Operating Systems and File Systems include

Apple Mac HFS HFS+ MO Disk CD DVD Transfer
Windows NTFS
DOS FAT FAT32
Linux Ext2 Ext3 etc..


Optical Disk Data Recovery & File Transfer Archive..



Panasonic & Plasmon Optical Disks Transfer, Conversion and Data Recovery
Panasonic & Plasmon Optical Disks Transfer, Conversion and Data Recovery problems that we recover data from are listed below.
panasonic, plasmon, optical disk, optical disk cartridge, lm-r1500a, lm-D500, lm-D500w, lm-D501, lm-D501w, lm-D702w, lm-R1400a, lm-W1400a, p201, p470c, p940c, p942, p1400c, p1402, p1002e, p1500e, pd650, lm-R650j, lm-R650e, oc-900, pd cartridge, disc, magstore, storage dimensions, reflection systems, ibm 3363, worm.
For further information on Panasonic & Plasmon Optical Disks Transfer, Conversion and Data Recovery see this info