DICOM CT MRI AngioGram X-Ray Ultrasound Medical Scan Disk Conversion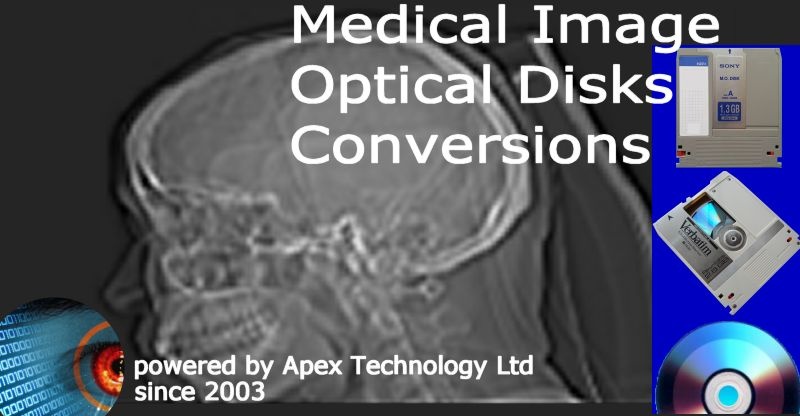 DICOM conversions from MO, MOD and Optical Disks
Our friendly team is happy to help convert Scanner Archive Storage disks to DICOM, along with a database of the Patient information eg Number, Date of Birth etc). We can extract the files to hard drive for archive and network access. We strive to release the data from the proprietary format stored on the Optical or MO disks, so that you can easily view and access the images using Windows computer without expensive software programs.


Convert Dicom MO disks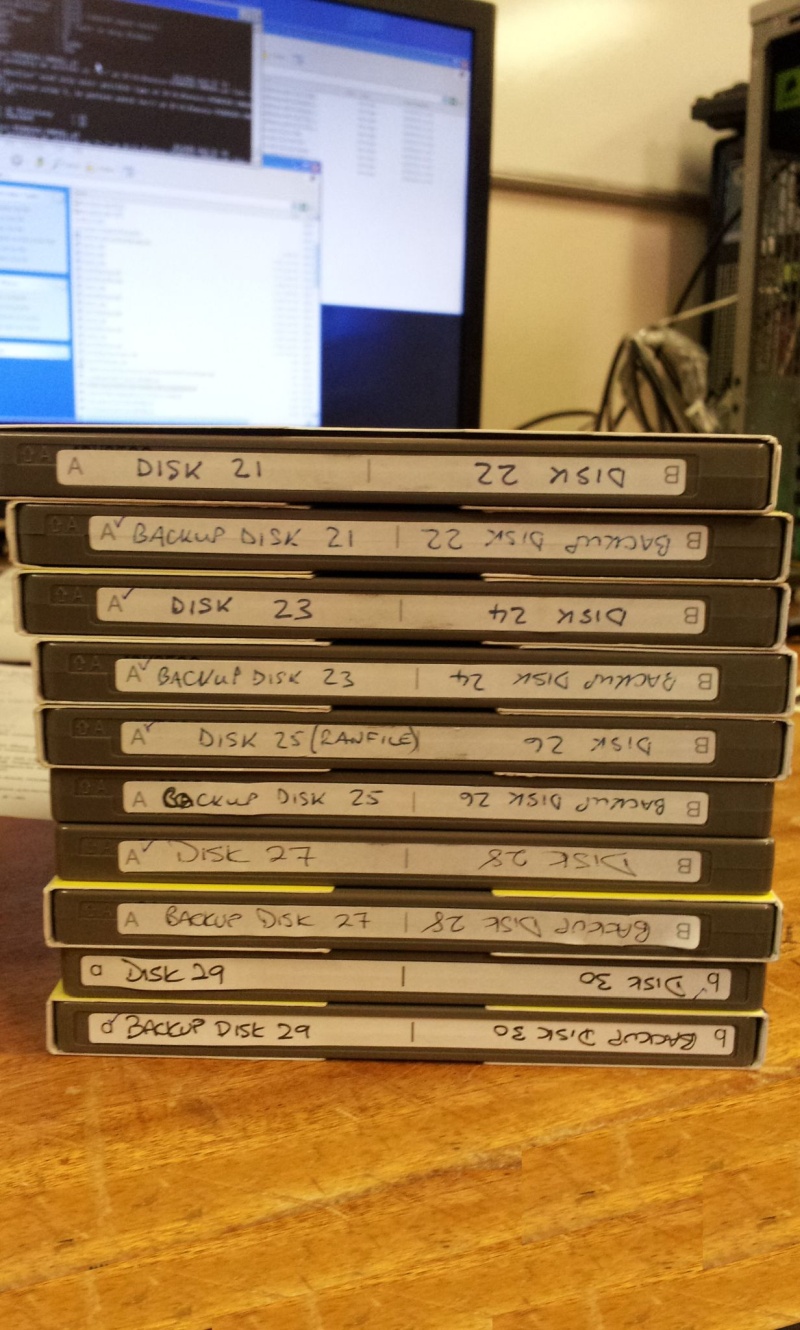 We have helped recover files from MO disks, CDs, DVDs, DVD-RAM used to store medical images in a variety Hospitals, Dentist, Clinics - these include CT scans, MRI imaging, Ultrasound scanners, X-ray machines, Angiography, PET tomography, SPECT tomography, Endoscopy, Microscopy, OCT, Pathology, Dental records, CAD systems, Film Scanners, Radiology Images, Image printers.

The Dicoms information is often stored in a proprietary filesystem, as well as the files not being stored directly in a Dicom format. This often requires reverse engineering the filesystem to extract the files, followed by file conversion to say DICOM standard to enable viewing of the images on a computer without the need for any specialised software.

We also often build say a small excel table or Microsoft Access database using the metadata stored within the encoded original dicom file to enable users to easily search and find the Dicom by say patient name, date of birth, study number etc. We can also save such meta-data to XML or CSV files to allow importing to whichever PACS system the customer is moving their archives towards. We strive to design our exporting of your data to release it from proprietary formats, meaning documents can be easily viewed using standard windows or Microsoft Office software, or Open Office, thus making your medical data migration as simple as possible.
Data Recovery from corrupt or faulty Dicom MO disks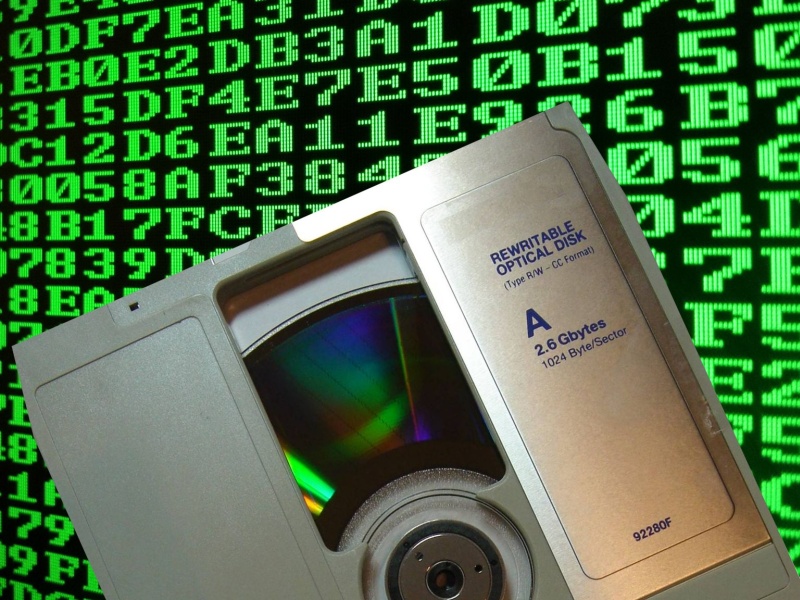 If your Dicom disks are faulty, or no longer recognised by the PACS system or perhaps they only partially read, we can usually extract the files using data recovery techniques. We have saved many thousands of files for hospitals. The problem is often caused by failing of the disks surface as over time the disks start to degrade. If you have one disk that is starting to fail to read or be recognised by the optical drive or CD-ROM, then it is fairly common you will have others that are starting to fail as well - you just don't know about them yet since you have not attempted to read the disks! So call us to discuss you requirements - large or small!. We can convert the files to searchable Dicom files.
DICOM conversions from MO, MOD and Optical Disks
DICOM conversions from MO, MOD and Optical Disks problems that we recover data from are listed below.
dicom,angiogram,x ray,mo disks,mod,cd,optical disks,convert,transfer,extract,recover,corrupt,conversion, dvd,pet,mri,scanner,ct,ultrasound.
We transfer Disks used to store Medical Scanner PACS Images (Typically MO, MOD, Optical Disks) and convert to DICOM with including Patient Records Data Files.

For further information on DICOM conversions from MO, MOD and Optical Disks see this info