SyQuest SyJet EzFlyer Sparq EZ135 Disk Transfer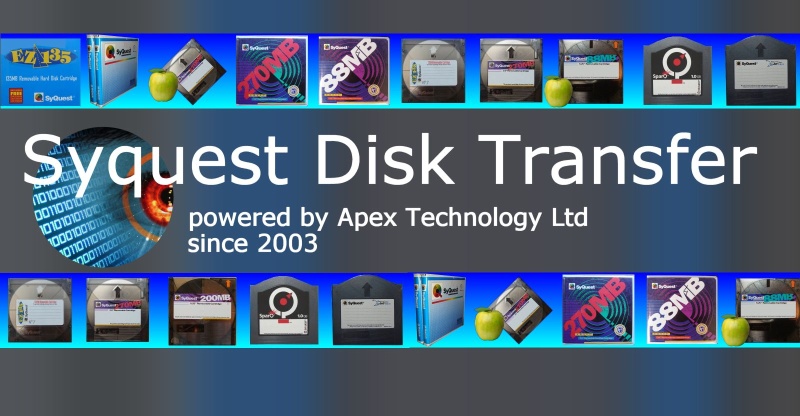 Syquest Disk Transfer
Syquest got you in a spin? Our friendly team is happy to help recover your data from Syquest and Nomai MCD disks and cartridges. The disks can be labelled as Power User, Electronique D2, Philips,Spin Peripherals, NuDesign (NuDesign), KAO, Maxell, SyDOS, PCLine, Disk Cartridges. They were used on Apple Mac (Macintosh PowerPC) and ODS Windows PC Computers.
SyQuest Removable Cartridge Transfer disk to CD; Data Recovery, Syquest media conversion
SyQuest 44MB SQ400 5.25" Hard Disk Removable Cartridge
SyQuest 88MB SQ800 5.25" inch Removable Disk Cartridges
SyQuest 200MB SQ2000 5.25" inch Removable Cartridges Disks
SyQuest SyJet up to 1.5GB SQ1500 Disk Cartridge
SyQuest Sparq up to 1.0GB Disk Cartridge
SyQuest EzFlyer EZ135 135MB ,up to EZ230 230MB Disk Cartridge
Syquest 270MB SQ3270 3.5 inch Removable Hard Disk Cartridge
Nomai MCD 270 megabyte diskette Multimedia Storage Technology
Syquest 105MB SQ3105 3.5 inch Removable Disc Cartridge
KAO 5.25 Removable Hard Disk Cartridge 44MB Formatted 51000
Power User 105MB 3.5 inch Removable Disk Cartridge
NuDesign 200MB 5 inch Disk Cartridge
SyDOS Puma 44
SyDOS Puma 88
PCLine 230MB Disks EzFlyer
PCLine 135MB Disks EzDrive


Syquest Disks and Data Transfer Recovery to CD DVD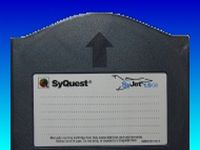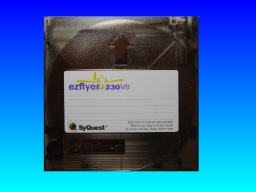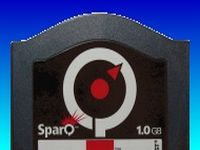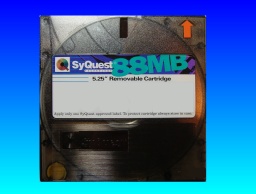 Syquest started as a manufacturer of hard disk drives, however they were more popularly known for a range of removable media cartridge drives aimed at desktop publishing, multimedia, document information management, pre-press, audio, video, digital photography, data backup and file archiving. Their 5.25" inch removable cartridge drives 44MB,88MB,200MB capacities were commonly used on Apple Mac systems. Their EZDrive systems were equivalent to Iomega ZIP drives, and the Syjet were aimed at the Jaz disks, although Iomega appeared to have faired better than Syquest in the long term. EZFlyer was offered as an uprated version of the EZDrive EZ135. The Sparq drive offered lower storage cost than the Syjet drives but early drives suffered quality problems.

Click for Syquest Disk Transfer & Data Recovery News.
Click for Syquest Disk Transfer & Data Recovery Reviews.
The disks were made under licence from Syquest. Some are listed as Syquest Compatible or feature Syquest Removable Technology.....such as
MCD Nomai
Power User (PowerUser)
Electronique D2
Philips
Spin Peripherals
NuDesign, NuDesign
KAO
Maxell
Syquest
SyDOS
Puma 88mb
Puma 44mb
PCLine
Syquest Drives / media supported by Apex for Data Recovery and File Transfer/Convert to CD DVD include...
SQ555 drive/SQ400 cartridge - 44MB 5.25".
SQ5110 drive/SQ800 cartridge - 88MB 5.25".
SQ5200C drive/SQ2000 cartridge - 200MB 5.25" SQ200.
SQ3105 drive/SQ310 cartridge - 105MB.
SQ3270 drive/SQ327 cartridge - 270MB.
MCD Nomai Multimedia Storage Technology Disk - 270MB.
270 megabyte diskette by Nomai MCD
EZ135 EZDrive 135/EZ135 cartridge - 135MB 3.5" removable cartridge disc.
EZFlyer EZFlyer 230 drive/EZ230 cartridge - 230MB 3.5" removable cartridge disk.
SyJet drive/SQ1500 cartridge - 1.5GB removable disk cartridge
SparQ drive/SparQ cartridge - 1.0GB 3.5" removable cartridge drive.


SyQuest Disk Operating Systems and File Systems include

Apple Mac HFS HFS+
Windows NTFS
FAT FAT32
Linux Ext2 Ext3 etc..


SyQuest SyJet Sparq EzFlyer Typical Disk error messages

Disk not Formatted error.
Disk not Recognised error.
Disc not Formatted error.
Disk not Recognized error.
Please insert a disk
Abort Retry Ignore
Disk unreadable
Do you wish to format this disk


SyQuest SyJet Sparq EzFlyer Disk Transfers include
SyQuest to CD Disc
SyQuest to DVD Disk
SyJet to CD Disc
SyJet to DVD Disk
EZ135 EZDrive to CD Disc
EZ135 EZDrive to DVD Disk
EzFlyer to CD Disc
EzFlyer to DVD Disk
Sparq to CD Disc
Sparq to DVD Disk

Common problems from Syquest discs.
- Corrupted and unopenable files
- Windows prompts you to format.
- Damage to the disk
- Files cannot be listed.
- Disk that contains bad sectors
- Disc that contains bad clusters.
- Accidentally deleted files on floppy disk.
- Undelete files on the floppy disk.
- Virus attack or other lost files on a diskette.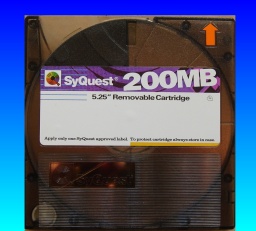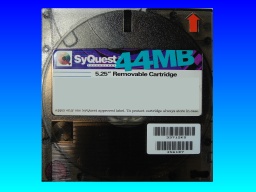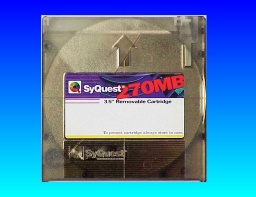 Syquest Disk Transfer
Syquest Disk Transfer problems that we recover data from are listed below.
Syquest transfer CD, Sparq transfer CD, SjJet transfer CD, EzFlyer transfer CD, Syquest Transfer, Syquest data transfer, syquest data recovery, Nomai MCD.
Syquest Sparq SyJet EzFlyer EZ135 EZ230 EZDrive 44MB 88MB 135MB 230MB 105MB 270MB 1.0GB 1.5GB Removable Hard Disk Cartridge Files Data Transfer Convert Mac.

For further information on Syquest Disk Transfer see this info