Hard Disk Drive HDD Transfer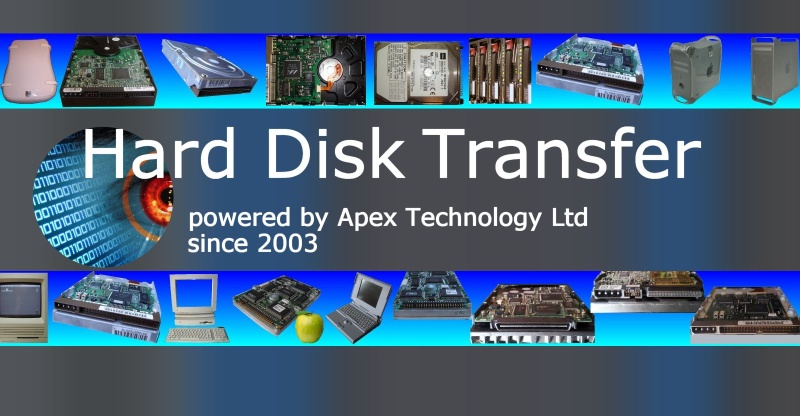 Hard Disk Drive Transfer
If your data is stuck on an old hard disk drive (SCSI, IDE, PATA, Apple Mac, Firewire) and you would like it transferred off to more modern drives, eg. USB, then give us a call. Also see below links for some typical hard drives we convert files and recover data from.
Click for Floppy Disk Transfer & Data Recovery News.
Click for Floppy Disk Transfer & Data Recovery Reviews.
Early Apple Mac Hard disks were usually SCSI interface, and these were used in the likes of SE30, Lisa, Mac Plus, 256k 512k etc. Later they used IDE / PATA parallel ports such as G3 and G4 PPC (Power PC). The Laptop / notebook Power books and some small external drives used an unusual 2.5 inch Quantum Quantum Go-Drive and Western Digital WDS SCSI drives which have the rare 40 pin-out interface connector. We also recover data from Firewire external disks to USB drives, CD, DVD or provide file download link.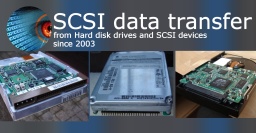 If your data is locked inside a SCSI drive or SCSI raid array, then we can extract the files and transfer the data to say a modern USB disk, memory stick or CD/DVD disk. The SCSI drives may be 2.5 inch 40pin as used in Mac Powerbook or external 25 pin portable hard drives, or they may be the larger 3.5 inch SCSI disks. These latter disks had a usually had 50 pin, 68 pin or 80 pin (SCA) interfaces. The 40, 50 and 68 pin connectors sometimes suffer pin damage when the cable is forced or bent at an odd angle, but we can repair the interface to recover the data. Data can also be recovered from SCSI raid arrays where the HDD configuration has been lost or become corrupted.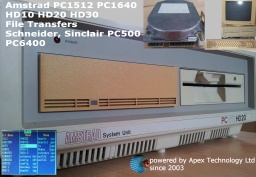 We can recover the data off the Amstrad PC1512HD10 PC1512HD20 PC1512HD30 and PC1640HD20 PC1640HD30 hard disk drives. These old computers came with 10MB 20mb and 30mb Hard Drive, usually formatted in MS-DOS. They were sold by Schneider, Sinclair as the PC500 and in the USA as the PC6400. Old Amstrad PCs used a hard disk with the famous St506 interface so they needed a dedicated ISA controller card. KYOCERA KC 30B was a popular make of HD. The computers were also supplied with a floppy disk drive 5.25 inch.
We deal with all types of disks, many old makes long forgotten eg. Quantum, Conner, Fujitsu, G-Tech, Lacie, Maxtor, Seagate, Hitachi, IBM, Formac, Daeyoung, Nikimi, Teac, . These disks can have interface connectors such as SCSI, Firewire, 40pin, Parallel, IDE, ATA, PATA, ZIF, SAS 1.8 inch, 2.5 inch, 3.5inch. They were often used in Apple Macs, External hard disks, Laptops, Apple Mac G3, G4, PowerBooks, Classic, Power Macintosh, Plus, LC etc, Compaq Raid Disks Servers
Amstrad Hard Disks: Amstrad PC1640 DD, Amstrad PC1640 HD20, Amstrad PC1640 HD30, Amstrad PC1512 DD, Amstrad PC1512 HD10 and Amstrad PC1512 HD20 systems PC-6400 Amstrad PC HD10 HD20 HD30 8-bit ISA slot internal HD controller card with ribbon cables to 10MB 20MB or 30 MB Hard drives
Hard Disk Drive Transfer
Hard Disk Drive Transfer problems that we recover data from are listed below.
Transfer files and data from Hard Disk Drives Apple Mac, SCSI, IDE, PATA, Laptop.
We can transfer files and data from old Hard Disk Drives HD HDD used in Apple Mac, Scsi, Laptop, Powerbook, G3, G4, Amstrad PC HD20 HD30 ISA Controller Card.

For further information on Hard Disk Drive Transfer see this info