Paperport Convert MAX Files Visioneer Scanner Documents PDF JPG Import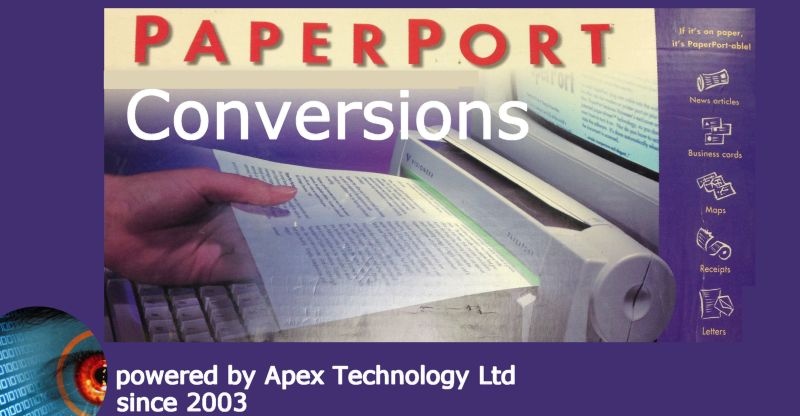 Paperport Files Convert Import Extract and Recovery PDF TIFF Scanner Documents
We can convert your Paperport documents to .MAX, PDF TIFF or JPEG so that you can easily access those files without the need for the Scansoft / Nuance software. The files can be saved in their original folder structure. We can also overcome import problems from earlier versions of Scansoft / Visioneer paperport to the the Nuance versions. This is particularly a problem on Version 1, 2, 3. Paperport files can be converted for viewing on an Apple Mac using OSX, and OS9, or on Linux.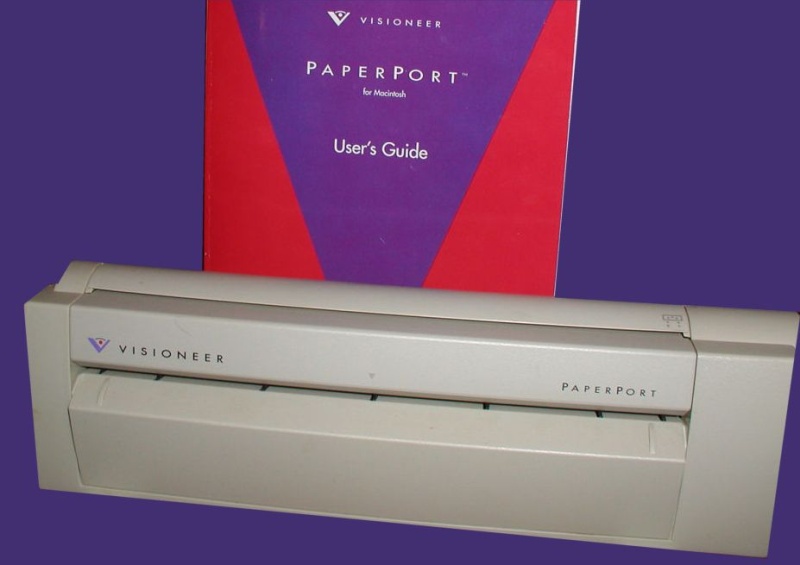 Scansoft Paperport used with Visioneer Scanners for Document Storage / Archives
Paperport was produced by Scansoft and early versions were available for the Apple Mac. They were used to store documents in a proprietary format. Very early versions eg 1,2 used a folder structure like \PAPRPORT\DATA\Desktop\~FOLDER.000, .001, .0A0 ie. 3 digit hex extension. Later versions formatted files using .MAX extension. Both file types are different, however we can convert the files to TIF, or overcome import problems from early versions 1,2 etc (circa 1990's) to later versions by Nuance's MAX v14 files.

Many of our customers turn up with old disks (like ZIP Jaz, CD, DVD, Syquest, Rev, MO , Optical, or Floppy disks, Windows 98 XP ME 7 8 10, PC hard drives) with their installed versions backed up to the disk but no way of accessing the files. This is when they contact us to convert the files from say .MAX to more universal file types like .jpg, .pdf etc which modern windows or Apple Mac OSX computers / machines can easily view. We can also transfer / convert files for use on Apple Mac OSX, OS9
Paperport Files Convert Import Extract and Recovery PDF TIFF Scanner Documents
Paperport Files Convert Import Extract and Recovery PDF TIFF Scanner Documents problems that we recover data from are listed below.
paperport, convert paperport to pdf, paperport conversion, paperport to pdf, visioneer, max files, scanner, convert scanned documents, convert.
Paperport .MAX File Conversion to .PDF .JPG .TIFF .TIF Import Problem Nuance v14 Apple Mac OSX Export Transfer Recover Convert Files Visoneer Scanner Scansoft.